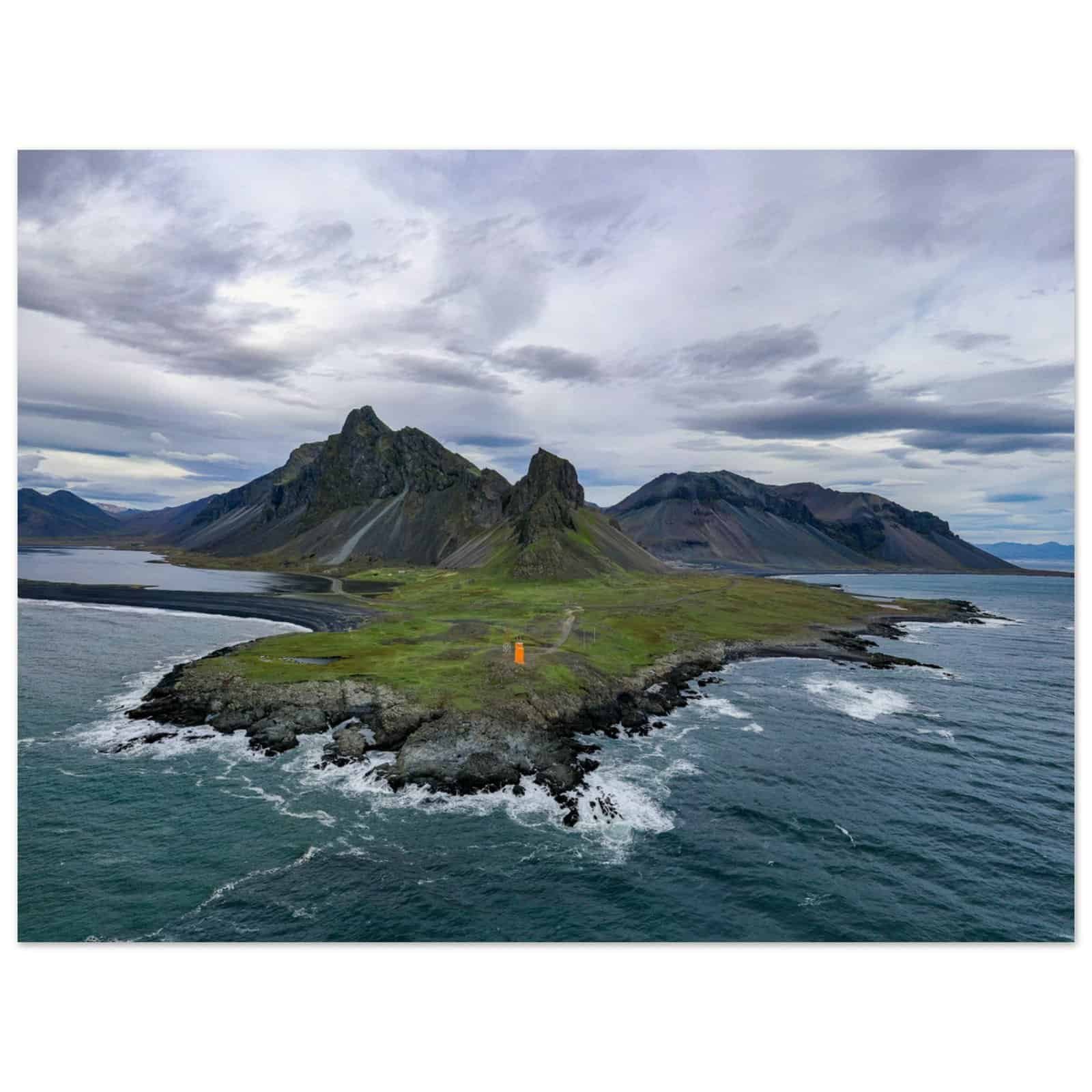 Peninsula Lighthouse Photo Poster: Nature's Majesty in Print
Introducing our Peninsula Lighthouse Photo Paper Poster – a captivating piece that encapsulates nature's beauty in exquisite detail. Immerse yourself in the stunning scene of a rugged peninsula adorned with an elegant lighthouse, set against a backdrop of expansive sea and majestic mountains.
Printed on premium photo paper, this poster guarantees vivid colors and sharp details, bringing the scene to life in your living space. The carefully composed image accentuates the contrast between the tranquil sea and dramatic mountains, with the lighthouse standing as a beacon of both beauty and resilience.
Dark clouds swirling above add a touch of drama, creating a captivating atmosphere that will draw you in with every gaze. The interplay of light and shadow adds depth to the image, making it a truly mesmerizing piece of art.
Whether you're a nature enthusiast, a lighthouse lover, or someone seeking unique wall decor, our Peninsula Lighthouse Photo Paper Poster is the perfect choice. Hang it in your living room, bedroom, or office, and let the beauty of this captivating scene transport you to a world of natural wonder.
With its high-quality printing and attention to detail, this poster is not just wall art; it's a window to the great outdoors, a reminder of the power and beauty that nature holds. Bring the magic of this peninsula lighthouse scene into your home and make a statement with a piece that resonates with both tranquility and drama.