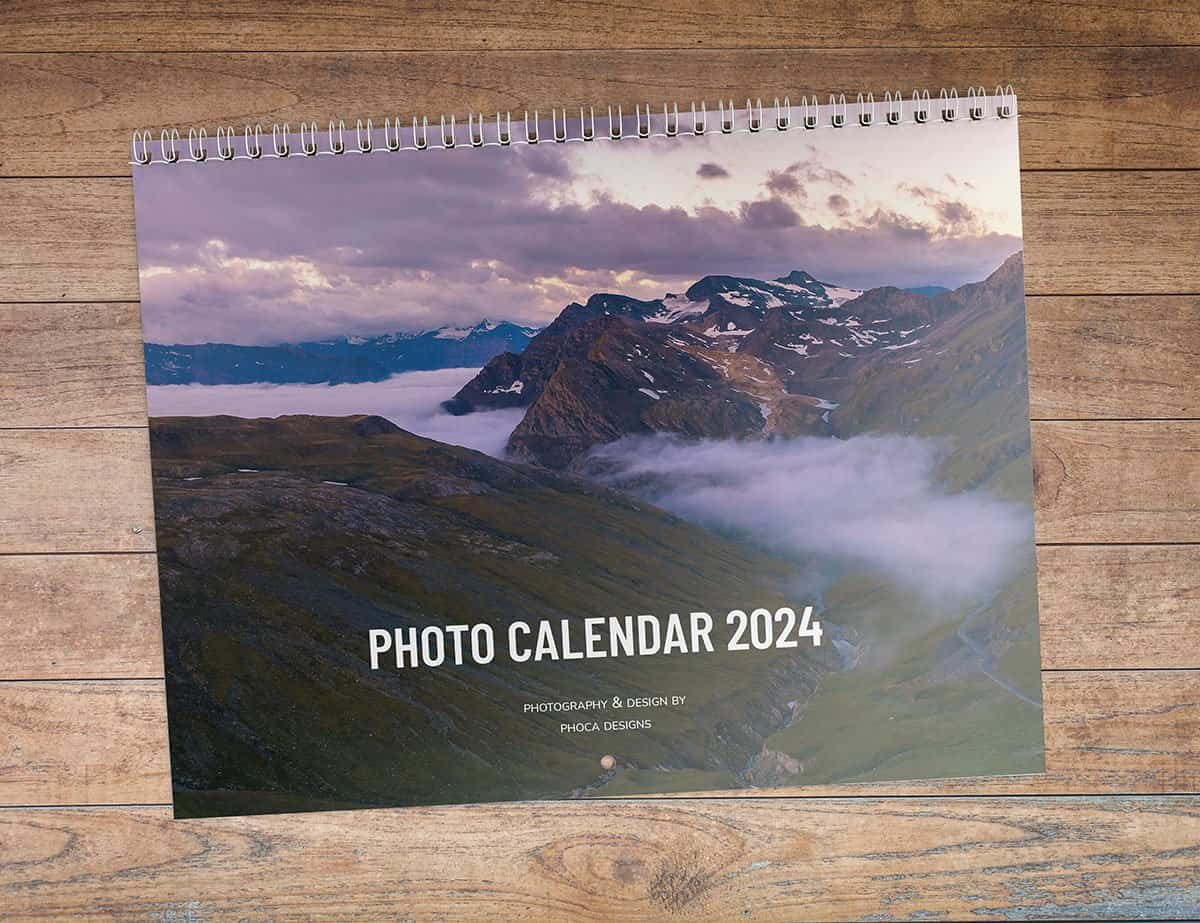 Photo Wall calendar 2024 (ENG)
Photo Wall calendar 2024 (ENG)
Elevate your space in 2024 with our Photo Wall Calendar. Each month features a stunning image alongside a dedicated planning page, seamlessly blending personalized aesthetics with practical organization. Cherish memories and stay on top of your schedule in style. Order now for a year of visual delight!
Introducing our exquisite A4 Horizontal  Photo Wall Calendar for 2024 – a captivating blend of visual elegance and practical functionality. Each month unfolds into a symphony of memories and organization, featuring one page dedicated to a stunning image and the other for your planning needs.
Key Features:
1. Breathtaking Visual Showcase:
Immerse yourself in a visual journey as each month unveils a breathtaking image on one page. From cherished moments to scenic beauty, this calendar transforms your wall into a photo gallery.
2. Thoughtful Planning Space:
Stay organized effortlessly with the page dedicated to planning. With space for notes and appointments, this calendar ensures you keep track of your schedule while enjoying the visual feast of the images.
3. A4 Horizontal Format:
The A4 horizontal layout provides a wide canvas for both visual and practical elements. Seamlessly integrating into your living or working space, it offers a clear and unobstructed view of each month's unique composition.
4. Premium Printing Quality:
The calendar deserve the best presentation. Professionally printed to perfection, each image is rendered with vibrant colors and crisp details, making every glance at your calendar a moment of joy.
5. Durable Construction:
Crafted with durability in mind, our calendar features sturdy pages and reliable wire binding. Enjoy a product that not only enhances your space but stands up to daily use, maintaining its quality throughout the year.
6. Easy Navigation and Display:
Flip effortlessly between months with the double-page layout and enjoy the ease of display with the wire binding. Your calendar lays flat against the wall, ensuring a seamless and stylish addition to your home or office.
7. Versatile Decor Piece:
Elevate your space with a calendar that transcends functionality. Whether in the kitchen, home office, or living room, the A4 Photo Wall Calendar effortlessly adapts to any environment.
Make 2024 a year to remember with a calendar that blends aesthetics and organization seamlessly. Order your  Photo Wall Calendar today and transform each month into a visual masterpiece!
Product Specifications
Size:  A4 horizontal (21 x 29.7 cm)
Two pages for each month (one with the image and one with the month view), has one cover page and one back page, printed on double sides, 13 sheets in total.
A regular spiral with no hook on top.
A small hole is punched through all sheets within the calendar for hanging. The hole is positioned approx 1.4 cm from the edge of the calendar.
When hanging on the wall, the calendar is unfolded so the size is doubled.